"we advise, guide and assist our clients throughout the entire debt issuance or investment process, assuming most of the operational burden"
Debt Advisory & Deals Execution
Advising corporate clients on their global funding strategy and the tools and instruments available to them, given their credit profile and access to wholesale capital markets.  We guide Mid and Large Cap companies and public institutions on the suitability and use of different debt instruments as alternative / complementary funding sources alongside their bank's facilities. We help clients identify and put in place the best mix of funding instruments according to their needs and targets of volume, duration, currency and geographical diversification
Bond Origination and Distribution
Our strategy is aimed at providing a comprehensive and efficient service to clients. We act as a coordinator and dealer in bond issuances, offering the most suitable scheme to the client, maximising quality, and minimising costs.
We oversee the organization of all processes, agents and aspects related to primary bonds issuance and distribution to national and international institutional investors.
Active Liability Management
We monitor the secondary market performance and help issuers take an active role in managing volumes, cost, and duration of their outstanding issues. We help our clients benefit from market opportunities through a unique, agile, efficient, and independent operational strategy. 
We help issuers develop and improve their sustainability strategy in Capital Markets, setting up the framework that aligns their actions with the Green Bond and Sustainability-Linked Principles. We act as sustainability coordinators for fixed income programmes and standalone issues, working with Tier I sustainability certification agencies for Second Party Opinions (SPO) that are based on the principles established by ICMA.
Operational Outsourcing in the primary markets

It is a unique operational outsourcing service for the front, middle and back office functions related to debt issuance, which is primarily focused on bond and commercial paper issuance in its different formats and jurisdictions.
We work alongside issuers throughout the entire process of debt issuance and continuously liaise with all the relevant parties during the life cycle of the debt instrument. We undertake the duties of debt programme set-up, definition of funding strategy, issuance levels, trades execution, documentation, and coordination of all relevant parties for correct settlement and amortization of trades on issues and maturity dates on behalf of the issuer.
Our services are grouped in 4 main areas, which are highlighted below:
issuance infrastructure set up
Establishment, management and maintenance of the issuance infrastructure and operating process in coordination with all involved parties (Legal Counsel, IPA, Dealers, Stock Exchange…etc).
issuance strategy definition
We help issuers determine the most appropriate funding strategy given their needs and market conditions.  We continuously advise clients on the market situation and issuance conditions, such as funding levels, appropriate deal sizes, best maturities fit for diversification and risk management.
deals execution (administrative management)
We communicate funding levels to the market and close deals with dealers on behalf of issuers. We prepare trades´ documentation and coordinate with all the parties involved for correct settlement and listing of notes.
reporting
Providing issuers with detailed information about their programme and market activity.
Fixed Income Distribution
We help our clients find the best short and long term fixed-income investment opportunities, in both the public and the private placement markets.
We advise investors and help them obtain those investment products that best suit their investment strategies and risk appetite, obtaining the best possible returns for the tenor and risk profile selected.
We help our corporate clients, efficiently and swiftly, optimize their cash surpluses through the personalized selection of short-term investment products.
We design customized, multi-product portfolios tailored to the specific needs of each client, aligning them with their investment criteria and strategy. Our aim is to provide our clients with solutions that offer the optimal balance between returns, risk, and liquidity.
Additionally, we provide them with an efficient operational structure for their day-to-day activities.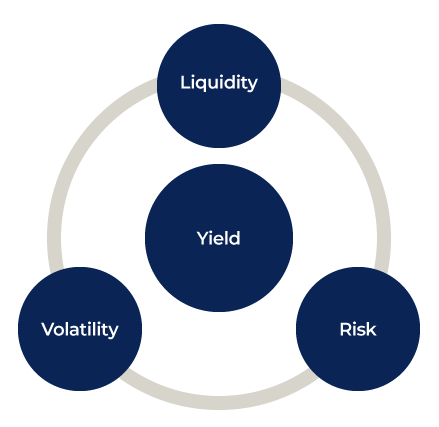 Registered Advisor and Listing Agent
We are Registered Advisor and Listing Agent working closely with regulators and stock exchanges for the listing of debt programmes and related individual securities. We work with the Spanish Regulated Fixed-Income Market (AIAF), the Alternative Fixed-Income Market (MARF), the Irish Stock Exchange (Euronext) , the Luxembourg Stock Exchange, and the Vienna Stock exchange.
Our duty is to guarantee a transparent relationship between our clients and the market and ensure that issuance documentation is prepared in accordance with to the applicable regulations for each market we cover.




Receive our latest market report